Painless

implants in one day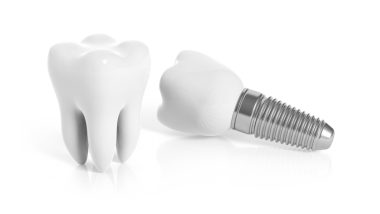 One of the procedures we deliver at our clinic is one-stage implant surgery, which consists in implanting an implant and placing a temporary crown on it as part of one short and painless procedure. It is often performed in an emergency, e.g. a broken tooth.
Another type of procedure is two-stage implant surgery, in which after an implant is implanted and secured with a closing or healing screw, a healing period follows. After that period, the final crown is set over the implant.
All surgical and prosthetic operations are completely painless. There is also no pain after the surgery.
See more
Why us?
Procedures performed in our clinic are covered by a guarantee.
We use the latest standards of dental practice.
We will treat you using state-of-the-art equipment and certified materials from the most recognized manufacturers in the world. Our clinic is one of the best-equipped dental clinics in Poland.
As a dental clinic, we set ourselves the goal of keeping up to date with medical progress and applying the highest modern standards of treatment. They are expensive, but they guarantee a sense of well-invested money, excellent treatment results and satisfaction with improved quality of life.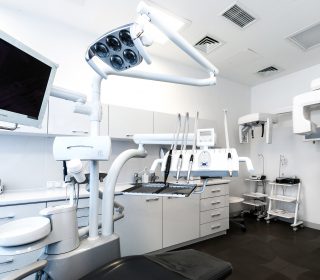 Make an appointment
During the first visit, we perform full diagnostics.
Contact us
About the clinic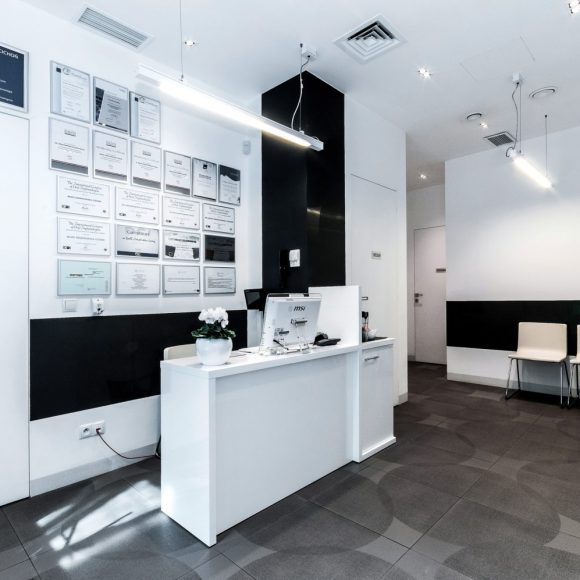 In our Dental Clinic, you can trust your dentist on his or her qualifications, experience and commitment. You will be treated by doctors for whom medicine is a passion, with certificates and diplomas, who constantly keep improving their qualifications by taking international training courses. Every dentist working in our clinic is an excellent specialist, worthy of your trust.
To give you an extra sense of security, you can consult your dentist by phone 24 hours a day. We use the following solutions to make our therapy painless: local anaesthesia using The Wand system, sedation or general anaesthesia. We strictly adhere to the rules of asepsis and antisepsis, and all our procedures are performed under sterile conditions.