The Visit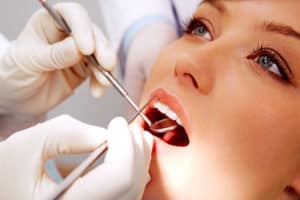 Consultation appointment:
At your first appointment, a specialist doctor will take your medical history, examine your oral cavity and stomatognathic system and perform radiological diagnostics: X-ray or CT, if necessary. The patient then gets a diagnosis with a detailed plan of treatment tailored to his or her expectations, needs and capacity.
Follow-up visit:
After the treatment is completed, we meet with the Patient for a free follow-up visit at our clinic every 6 months. We perform a review of the oral cavity and, if necessary, we invite the patient for a hygienisation procedure.
Warranty:
We provide a warranty for all medical procedures performed at our Clinic.
Conservative dentistry and prosthetics: one year warranty.
Implants: lifetime warranty. Only selected implantologists are granted the privilege of offering a lifetime warranty by implant manufacturer, in recognition of their knowledge and therapeutic results. Our implantologist has had that privilege for many years.
Warranty terms:
full hygienisation of the mouth, at least every 6 months,
follow-up visit with medical specialist every 6 months,
maintaining appropriate oral hygiene.
If a tooth needs to be canal-treated up to one month after filling, the patient only pays the costs of root canal treatment.
The following are not covered by the warranty:
temporary work, temporary measures (temporary crowns, immediate dentures),
work performed at the explicit request of the patient, where the doctor recommends a solution that is better for the patient's health,
damage resulting from only some of missing teeth being restored,
damage caused as a result of mechanical injuries and natural bone loss.