Prosthetics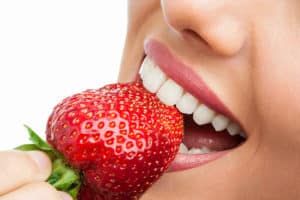 With modern prosthetics we can:
restore missing teeth,
reproduce correct occlusion,
correct the shape and colour of teeth,
restore the physiology of the stomatognathic system (the functions of chewing, articulation and aesthetics).
Level and full dental arches provide support for soft tissues: they highlight the lips, raise the corners of the mouth, smooth out furrows and wrinkles and improve the face profile.
Procedures in prosthetics and implant prosthetics are a difficult and necessary part of today's dentistry. They require extensive knowledge, skills, dexterity and experience of the doctor, and patience of the patient.
Cooperation between the doctor and the patient is one of the key aspects of achieving the desired therapeutic and beauty effect. A well-chosen and precisely made implant-prosthetic or prosthetic reconstruction leads to a facial rejuvenation effect. In medical terms, this effect is referred to as dental lifting.
Modern prosthetic and implant-prosthetic solutions offered by our clinic include:
crowns and bridges on natural teeth and implants – ceramic crowns and bridges on a zirconium oxide, gold or titanium substrate,
acrylic crowns and bridges on natural teeth and implants – as temporary restorations to allow the patient to approve of the initial shape and setting of teeth, and control of the chewing and speech functions,
ceramic veneers to quickly change the shape, colour and position of teeth,
cast partials on locks, bolts and telescopes,
dentures on implants,
partial or full acrylic dentures.
High precision of prosthetic work is achieved by computer scanning using numerical milling machines working in the CAD/CAM system.