Dental Laboratory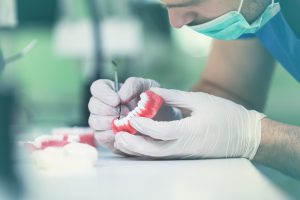 We cooperate with an authorised laboratory Vita Zahnfabrik, which is a member of the international laboratory network Vita MasterLab.
Thanks to our close cooperation with a team of experienced and distinguished dental technicians, our patients are very happy with the aesthetic aspect our prosthetic works, which are made of top-quality and well-proven materials.
We use a special prosthetic colour matching system in line with the Vita 3D-Master key, or match colours individually using Vita Easyshade.
As a result, all our patients leave our office with a natural and beautiful smile.