About Me
Beata Światkowska, dental surgeon
Graduate of the Department of Dentistry at the Faculty of Medicine, Collegium Medicum, Jagiellonian University, Krakow. Specializes in dental implantology, surgery, implant prosthodontics and prosthodontics.
Member of:
OSIS – Polish Association for Dental Implantology
PSI – Polish Dental Implantology Association
ICOI – International Congress of Oral Implantologists
DGOI – Deutsche Gesellschaft fur Orale Implantologie
Selected trainings and international internships:
EAO – European Association of Osseointegration- 2008, 2009 ,2010, 2011, 2012
University of Southern California – Herma Ostrow School of Dentistry of USC – International Periodontal&Implant Symposium
Mediterranean Prosthodontic Institute in Castellon,Spain-Advanced Aesthetic Implant Dentistry Course
School of Dentistry – The University of North Carolina at Chaper Hill, U.S.A. – Implant Prosthodontics Program, 4th Session, 1st Promotion
She began her professional career in 2003 and, since 2006, she has been focused on dental surgery and dental implants.
In 2006 she carried out first treatments in the field of dental implants and implant prosthodontics. Since 2008 she has been a leading surgeon in terms of the number of implantations carried out annually.
Having worked in many systems she has accumulated extensive theoretical and practical knowledge.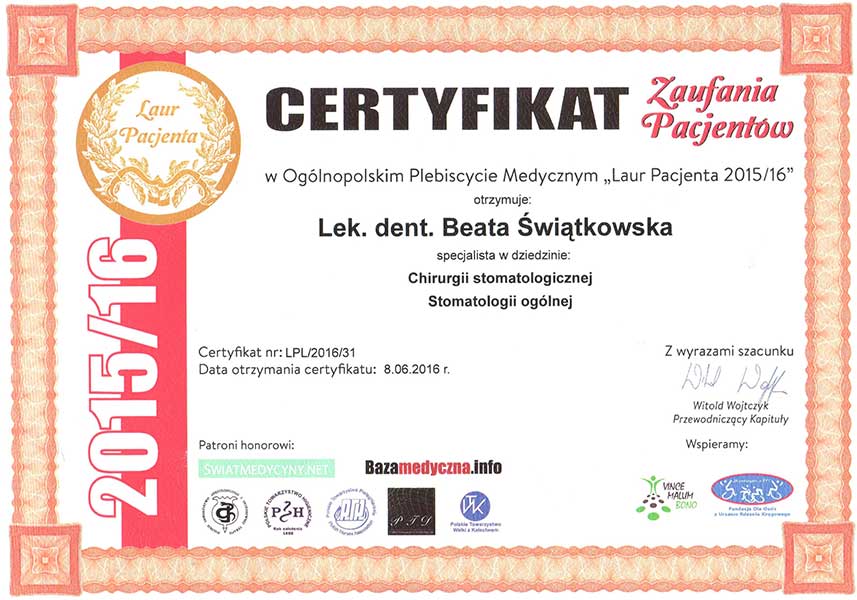 She gains the recognition from Dental implant companies rewarded by the possibility to grant life-long warranty for carried out treatments. Her knowledge and skills are being constantly improved at many international conferences and workshops.
She works in accordance with the standards set by the authorities in the field of dental implants and implant prosthodontics and—through careful planning—can carry out surgeries accurately and painlessly.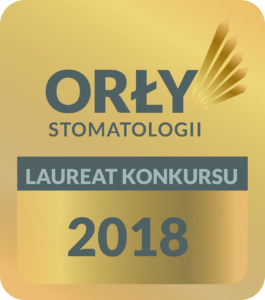 Twice in recent years she has been awarded—by the Forbes Magazine—a prestigious "Crystal Titan" award. This statuette is awarded to dentists who—thanks to their work and dedication—create not only the prettiest of smiles but also provide patients with a priceless sense of security. It is also the confirmation of the highest quality in dental implants.
Additionally, as a volunteer in the Department of Skull and Facial, Oncological and Reconstructive Surgery, she has been constantly acquiring new skills and knowledge
from the best experts in the country.
Privately, she is interested in mountain tourism,alpine skiing and is an active karate practitioner.
Diplomas: